Hayden Panettiere with Jack
shelterpaw
Sep 13, 12:05 PM
Yes, that's true.

It's also true that most of the time, most people aren't even maxing out ONE core never mind eight.

And when they do, their program won't get any faster unless it's multithreaded and able to run on multiple cores at once.
The Mac Pro isn't for most people. It's for professionals and professional applications, which are usally multithreaded, and will take advantage of the capabilities.

If you have a complaint about all these cores and not being able to take advantage of them, then this is not the computer for you. You're probably not using the software that will take advantage of them, so let it go and stop whining about it. For the those of us that do, this is great news.
---
Hayden Panettiere
Bill McEnaney
Mar 3, 04:10 AM
Why is most straight people assume that gay people do all those? I'm gay and I don't do a thing in that article. I know.. I'm boring but hey that's not the point.
Mind the gap: Milo Ventimiglia
brepublican
Sep 19, 12:15 AM
G5 PowerBooks next tuesday :confused:


:D
That one never gets old :D

Seriously though, I'm not holding my breath. Really not in the market for a notebook at the mo... But it'd still be sweet to get some updates. Keeps me feeling all warm and fuzzy :)
---
Hayden Panettiere Bites the
This would be like Ford paying Exxon a fee because some car drivers syphon gas....pretty weird!

Not quite, the car you syphon it from will still need to go back and refill... it's not duplicating the fuel....

The music industry needs a wake up call, there is probably no more complicated industry than this, with various copyright issues and loads of 'official bodies' legislating all kinds of stuff, and all because you thought of a song, recorded it with your 100 dollar acoustic guitar and want to sell it to make a living.. Try it, you can't. Once you have to go through all the above, your inspiration and will is flushed straight out....
---
Hayden Panettiere, Milo
With the iSight and IR sensor rumored to be integrated into the new line of Cinema Displays, i guess apple's gonna adopt HDMI as the IO interface, making Apple one of the first corps to do so. Plus with a HDMI enabled Mac Pro and Leopard fully support it. Why? HDMI is just like ADC, plus its an industry standard port. U need only one cable to have all the communications (FW+USB+Sound+...) going, without having to clutter yr desktop with multiple cables. I see it coming!

I think they'll go UDI instead of HDMI (and save fees). The really interesting question here though is HDCP and what means for all existing hardware including cinema displays...
---
Hayden Panettiere and Milo
You're comparing a phone or a tablet to U.S. foreign policy? I'm sorry, I don't think gadgets are as important as that but apparently you do. I think you need a check on your perspective.

How about
1. I don't care what neighbors say as long as I can work on my car and rev up the engine, even at midnight.

My point was 'I don't care what happens to others as long as I get what I want' is not good.
---
Hayden Panettiere#39;s Milo
http://2.bp.blogspot.com/_mmBw3uzPnJI/S_5HhFXBHoI/AAAAAAABShc/8uCGfVfedBU/s400/Haters_Gonna_Hate_20.jpg
---
Milo Ventimiglia turned pit
Once again, I read it and read it well. The big deal about the G5 being in Mac was that the entire system was redesigned for better performance. Go read about the G5 system architecture if apple still has it up.

What's your point?

Each new generation of these intel chips has improvements over the last. Sometimes clock speeds get higher, but more emphasis is on chip improvements that bring improved performance at the same clock speed. Apple isn't hyping clock speed, these new chips don't have much higher clock speeds than the G4's and G5's they replace and have considerably lower clock speeds than other intel and amd chips that are already out.

Not only has Apple continued to shoot down the MHZ myth, Intel has joined as well.

If you look at benchmarks, I think the yonahs already outperformed the G5's for many things at the same clock speed. This next gen takes it a step farther.
---
Hayden may or may not be
When is there going to be a tell all book/movie about how the media giants are run like mafias?

Oh yeah, there won't. Nobody wants to sleep with the fishes.

So does this mean that 10 years from now your pianos will come with a $1.00 vend so that you can play a song that may have been produced by Universal, or maybe not produced by them.

These people who don't actually create anything, never lifted a brush, never sang a song, never hammered a nail, have their pale thin hands out for everything and everyway their content can be played. They have their fingers into everything. Look at the way that strores have to pay them off just to play their music over their speakers. Isn't that good old fashion advertising, and the fees should be reversed?

I'm really happy to say that I am not directly involved within such a corrupt industry.
---
Milo ventimiglia garnier
I also wanted to add... go onto UNIVERSAL MUSIC GROUP (http://new.umusic.com/flash.aspx) and see how many groups you would be missing if ITUNES didn't offer Universal.

If you need "98 DEGREES" on your iPOD, then you better start freaking out...

Otherwise, don't sweat it. Universal has nothing to threaten Apple with. No worries here.
---
Milo Ventimiglia and
Which tells me somebody botched it. Does it impact damage claims if Samsung decides to present one model that doesn't bear any ressemblance to the iPhone like the ones depicted above ?

Or can Apple amend to add specifity to the claim.

They don't need to amend. This is a federal pleading so the standard is whether it puts Samsung on notice. This is a different standard than state courts, where they would have to be much more specific. Eventually they will have to prove which models are accused. Looks to me like the complaint is fine.
---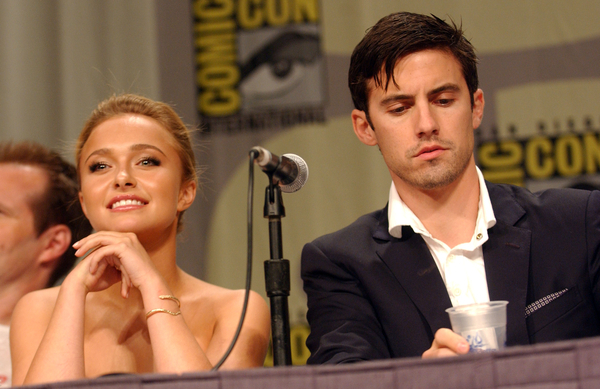 Hayden Panettiere and Milo
NoSmokingBandit
Aug 19, 02:25 PM
All that I get from that quote is that they are using older models, but that they will, obviously, be rendered in the new GT5 engine. So, the marketing team can say all they want, but actual screen shots of Standard™ cars do not show much improvement, if any at all, resolution increase notwithstanding.

Based on what, old gameplay footage? Game are often tested with old resources while the new models are being built. God of War used a stick man with a sword until they got Kratos done.



Look at this pic:
http://us.gran-turismo.com/c/binary/images/5294/gamescom2010_029a.jpg
That rx-7 looks tons better than anything GT4 ever had, but its still not as nice as the "premium" cars. I am assuming of course that this is live-rendered, and i believe it is due to the jaggies on the rear of the rx-7, which i can't imagine they would let slide on a pre-rendered shot.

Time will tell, of course, but i'm certain they didnt just import models from GT4. What the hell would they have been doing for the past 5 years?
---
Ready to mingle: Hayden split
"a perfect storm", "overreaction", "typical for the us to sue.."

... sorry, but in what ways do I benefit by having apple track my whereabouts to the day and meter? why isn't there an opt-in (apart from the general 'eat **** or die' TOU) or at least an opt-out for this? why is it so easy to access the data?

... apple deserves to get a beating for this.
they're known for focussing on the user in terms of design and UI of theirdevices... they should also make the step to focus on their users best interest in terms of privacy and freedom, rather than their own greed.
---
Hayden Panettiere and Milo
Oh FFS... Ok, yes, if we're being pedantic, I'll wait until I try both iOS 5 and the Playbook before deciding.

:rolleyes: I wasn't being pedantic. You were the one calling for more rational conversation. I agree. And then you curse and belittle the first reply to your post.

I think it's disingenuous to call iOS lagging compared to the Playbook OS when you know perfectly well that iOS will likely be updated around the same time as the Playbook release. It's been played out over and over again in these forums where a demo of an unreleased product is hailed as so much better than Apple's version that came out almost a year ago. Maybe it's just a pet peeve of mine.
---
Hayden Panettiere
moochermaulucci
Apr 8, 12:50 AM
How does that create demand? Instead of actually getting the sale, you deny a sale and hope it "creates demand" so that they'll come back and buy it in fear? Especially considering that they could have just purchased it in the first place and avoided the whole issue. Actually selling out the product and then having no more available in stock would create demand AND generate revenue. Doing what they did would generate SOME revenue and likely cause customers to look elsewhere for iPads.

Edit: This isn't to say that I don't recognize the concept of reaching quotas for the day and saving products for the next day's quota. That's a different argument. What I'm referring to is that this is likely not about demand but about selfishly wanting to meet quotas and turning away customers in the process. Not creating demand. It's immoral, but business/retail and morality don't always work so well together.

Now, now, we'll have none of that common sense in these here forums.:D

Well said, btw.
---
Hayden Panettiere might get
Lord Blackadder
Mar 23, 05:50 PM
Here we have an article laying out the case for non intervention (http://english.aljazeera.net/indepth/opinion/2011/03/2011322135442593945.html) by a Princeton law professor (emeritus) published by Al Jazeera. A worthy read, and here are two exerpts I've commented on.

In effect, overall historical trends vindicate trust in the dynamics of self-determination, even if short-term disasters may and do occur, and similarly underscores the problematic character of intervention, even given the purest of motivations, which rarely, if ever, exists in world politics.

I find it hard to disagree with this, but watching Gaddafi strongarm his way back into authority is a very bitter pill to swallow - plus, historical trends also suggest that other nations rarely resist the temptation to intervene when they feel they have something to gain by intervention (be it increased political influence, territorial gains, economic interests etc). The current structure of the UN is unable to prevent this. Also, even without direct intervention, the process of self-determination does not exist in a total vaccum. I wonder how the author regards more passive measures such as official censure, economic sanctions, asset-freezing etc etc? Do he consider those to be intereferences to self-determination?

The Charter in Article 2(7) accepts the limitation on UN authority to intervene in matters "essentially within the domestic jurisdiction" of member states unless there is a genuine issue of international peace and security present, which there was not, even in the claim, which was supposedly motivated solely to protect the civilian population of Libya.

But such a claim was patently misleading and disingenuous as the obvious goals, as manifest from the scale and character of military actions taken, were minimally to protect the armed rebels from being defeated, and possibly destroyed, and maximally, to achieve a regime change resulting in a new governing leadership that was friendly to the West, including buying fully into its liberal economic geopolitical policy compass.

Using a slightly altered language, the UN Charter embedded a social contract with its membership that privileged the politics of self-determination and was heavily weighted against the politics of intervention.

Neither position is absolute, but what seems to have happened with respect to Libya is that intervention was privileged and self-determination cast aside.

It is an instance of normatively dubious practise trumping the legal/moral ethos of containing geopolitical discretion with binding rules governing the use of force and the duty of non-intervention.

We do not know yet what will happen in Libya, but we do know enough to oppose such a precedent that exhibits so many unfortunate characteristics.

It is time to restore the global social contract between territorial sovereign states and the organised international community, which not only corresponds with the outlawry of aggressive war but also reflect the movement of history in support of the soft power struggles of the non-Western peoples of the world.

I do agree with him that it would be foolish not to recognize that the ultimate goal here is - yet again - regime change regardless of what the official statements and resolutions state.

But while the author adheres to a legal argument, reality is more expansive in my mind. Isn't the UN, by it's very nature, interventionalist on some level? Also, at what point does outside influence affect "self-determination" to the point that it is no longer that? Surely there will always be outside influence - but when does it interfere with self-determination?

Of course, all of these considerations are irrelevant if you are against the concept of the UN or even foreign alliances, as a vocal minority of conservatives are in the US. I imagine they'd prefer to let the "free market" somehow decide what happens.
---
Milo Ventimiglia and Hayden
Angelus520
Aug 11, 10:41 AM
Take a look at the Nokia E61. I just got one to replace my BlackBerry and love it. It's the European version and you have to buy it unlocked ($350 or so) but it works great. Cingular is coming out with a dumbed down version called the E62 but strips away some of the cool features like WiFi. Go figure - an American phone with less features than the one sold in the rest of the world.

With crappy phones and our pathetic broadband infrastructure, you'd think we were Third World rather than a "Superpower."

I don't care so much about the iPod capability, but I would like to see the result of a smartphone by Apple. I haven't jumped on the bandwagon of the Treos and Palms.

Call me a sucker, but I'd like somehting that could do all the mundane, make my life easier, organization crap, and have it look cool as well. Oh, and not run on a crap OS.
---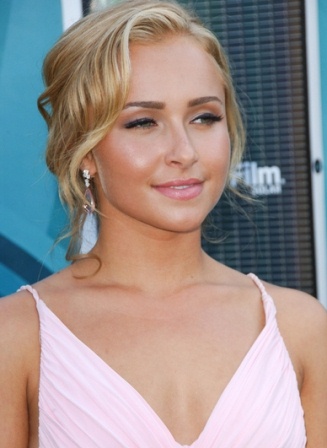 Hayden Panettiere
studiomusic
Apr 5, 11:09 PM
Already have my tickets... I was looking forward to Kevin Smith and Philip Bloom, but FCP is a welcome announcement.
Hopefully they'll give a bunch of copies of it for the Supermeet Super Raffle.
---
Hayden Panettiere has had
digitalbiker
Aug 27, 12:01 PM
Anyway, before you start babbling again, check the link below...these are FACTS, not whines.

http://www.pcmag.com/article2/0,1895,2006502,00.asp

So please, before you spit out some fire, bring me some real facts, like percentage of failures and so on...the report I've read above shows Apple as having the LOWEST repair rate and HIGHEST trust of all makers. This, for me, is relevant; not random screams in Mac forums.

While I don't disagree with what you have said, I also think this PC Mag Poll may be a little misrepresentive of the current situation.

This is a readers poll from PC Mag users, I wonder how many are Mac users compared to PC users.

Second, they also state that Apple users are so fanatical and anti-pc that they are worried that they tend to exagerate the poll numbers in favor of Apple.

Third, the only less-subjective bit of information was the repair percentage numbers and the numbers they used were for last year (2005), so they would not reflect any problems with the new mac-intel machines. It seems like most of the issues currently being discussed are with the Mac-Intels.
---
Amazing to see how most Democrats are willing to lie to themselves and ignore the hypocritical truth all around them... the leftist side of the antiwar movement is all but gone, but not because the policies have changed, only because the man has changed.
...We have complicated thoughts about the use of force in the world, which leads us to appear hypocritical when all things are made to appear equal to make straw....
How does that Nobel Peace Prize taste now? Hopey? Changey?
You would benefit from reading Obama's speech in Oslo:
...We must begin by acknowledging the hard truth: We will not eradicate violent conflict in our lifetimes. There will be times when nations -- acting individually or in concert -- will find the use of force not only necessary but morally justified.
No I think you are confused. :) I meant "Is having more cores, lets say 8, more efficient than one big core equal in processing power to the 8 cores?"
First of all, you assume that it is possible to make "one big core equal in processing power to the 8 cores". I don't think it is possible to do this (at least not with the x86 architecture using today's technology.)

But assuming such a chip exists, the answer depends on what kind of efficiency you're thinking of.

If you mean computational efficiency (meaning the most useful processing per clock-tick), then a single big core will do better. This is because single-threaded apps will be able to use the full power (whereas multiple threads are needed to take advantagte of multiple cores.) Also, the operating system can get rid of the overhead that is needed to keep software running on the multiple cores from stepping on each other.

If you mean energy efficiency (amount of processing per watt of electricity consumed), then it could go either way, depending on how the chips are made. But given today's manufacturing processes and the non-linear power curve that we see as clock speeds are increased, the multiple-core solution will almost definitely use less power.
---
This sounds good to me. I am waiting/saving up for a new laptop replacement for my recently departed(moment of silence) ibook.

Even if i had the money, I was going to wait for the 2nd generation of the macbooks.

Santa Rosa sounds cool, but if the macbooks got the merom along with the MBPs in September, then I wouldn't wait for Santa Rosa and just nab one now.

However, if they don't go 64bit....then I may just wait till January, and get by without a laptop(gulp) for another 4-5 months.
---
This is NEW because it is on a 3 hour weekday morning telecast. That makes it NEW and NEWS. Nothing about content. I NEVER watch American Idol. You are judgemental.

Well he did kind of have a point there at the end. You could stand to tone down your use of enormous, colored type if you don't want your posts "judged" as having an emotional content beyond their actual words.
---
BackInTheSaddle
Aug 26, 10:00 AM
A lot of it is perception...if you don't get a defect, the product is great. But as the chairman of Matsushita (Panasonic) once observed about product quality, no matter how high your standards are, for the person getting a problem unit, your quality is 100% defective. I'm paraphrasing, but that's the essence of it. There are more people buying Apple computers today than ever before, so there will be a much larger volume of problems.

I've had great experiences with Applecare so far, only one instance where I felt the person was reading his answers off a cue card. If I talk to an engineer, I get someone who knows the product, understands the problem I'm explaining and is actually able to solve the problem, in American English so far, thank God. Don't know what tech support is like for those folks outside of the USA and Canada, but Apple gets a big thumbs up from me. (That doesn't apply to .Mac however; Apple REALLY needs to improve support there.)

And for my money, Dell and Toshiba could learn a thing or two from Apple on how to provide tech support.
---