Lebron James in Black
Radio Shack is still around. :P

It's probably the best place to go. NO ONE is going to know that Radio Shack has the iPhone. Probably a quicker in and out then Best Buy or an Apple Store.

But honestly this whole trade in thing sounds fishy. Why would they give you 270 for a phone you can buy brand new starting the launch date for half that.
---
Lebron+james+heat+2011
edenwaith
Jul 14, 04:39 PM
2003: "In 12 months, we'll be at 3GHz".
Mid 2006: "I want to talk about 2.66GHz" although 4 cores running at 2.66GHz (Yum! :D ).

Kind of odd/funny how we seem to be going backwards in processor speeds. Instead of 3.6 GHz Pentiums, we are looking at 2.x GHz Intel Cores. It would be interesting to see how well a single Core processor matches up to PowerPC, or a Pentium, or AMD.

However, I am finding one of my predicitions finally happen...it appears that a ceiling has been currently met on how fast the current line of processors can go, and now we are relying on multiple cores/processors to distribute work, instead of relying on just one fast chip.

So when will we start seeing 8 chips in a computer? Perhaps this will become the new measurement...not processor speeds, but the number of processors (or cores).
---
#39;New#39; Miami Heat Wallpaper
The Mac name will never work! It's just too generic. And Apple must be suicidal if they keep a Core Solo in the Mini. The Core Solo will NOT be priced dropped and offers very poor value for money compared to a low-end Merom or mid-range Yonah (after price drop).
I can't say much about the name. I'm not the first to offer it. But nothing else comes to mind that seems to fit well.
For the Mini, I'd much rather see a Duo in the bottom of line unit, but let's face it, there's a lot of clamouring for the return of a sub $500 dollar unit, and a Core 2 Duo won't be in it, at least not in the next 6 months anyway. I'd personally like to see a $499 unit with a Core 2 Yonah, but suspect a Solo is all that will be affordable. For the rest of the Mini's, we should see 2MB cache Merom's. They're gonna be the same prices!
It's true, I haven't seen any price cuts in print for the Solo, but they simply can't be kept the same (when the other processors start shipping). But, true, this is an assumption.
Pretty cool, but it needs a real name, MAC won't cut it. Maybe Mac Express?
And it wouldn't have FW800 or a second optical slot. Probably a second HD slot instead. And I'd guess it would be more of a pizza box enclosure, but that's wild speculation. Your price is probably way too low, too.
Thanks!
I can't figure out why it wouldn't have a 2nd slot or FW800. They're both cheap enough to add. The only problem is the 2nd slot adds some height, but not that much. This unit would be less than 5" tall. And anyway, how do you backup your CD's? What a pain to go to the HD first! Adding another slot for a HD would be great, but I think that'll be one of the differentiators with the Pro. (Hey, maybe one or the other.)
As far the price goes, why does someone always have to resist? At this price there is plenty more profit here than the Mini.
Here's what I wrote in a thread over at 123macmini.com
http://www.123macmini.com/forums/viewtopic.php?t=6896&postdays=0&postorder=asc&start=15
However, these prices are, I think, pretty doable. They're based largely on what Apple already sells the Mini for. That cheaper Conroe processor is just about the same price as the Core Solo in the $600 Mini right now! (Well, when it was introduced, anyway.) 3.5" 160MB SATA drives are roughly the same price as 2.5" 60GB SATA drives, separate graphics are < $50, and I suspect that system slots, fans, FW800, and other interfaces wouldn't add more than $100 to the price of the system. (Think +$50 in profits over the Mini.)
That was before I included a number of things, including extra RAM, and a mouse/keyboard in the base model, and bumped the price $40. Also, the cheaper Conroe came out at $185 instead of $210 as was being considered.
I think a box like this at $999 would have $100 to $150 more profit than the Mini!
LeBron James Miami Heat by
11thIndian
Apr 11, 11:14 PM
So you really think it's just a handful of people on Macrumors?

Oh, and people I know.

So, how many do you think? Less than 10? Less than 100? What is your definition of "a lot"? Also please note I never said it was any kind of majority of FCP users or anything like that. I never said it was an industry-wide pandemic, although you'd like to put those words into my mouth as well. You'd also like to paint my claim that "a lot of pros are leaving FCP" as "combative", even though it's not. It's just an observation. I don't know why you're taking it so personally.

I'd say 25% of the current user base would be a lot.
---
Lebron James Heat: Lebron
H. Flower
Apr 11, 02:32 PM
For the past three years, Apple's decisions in the professional market have been a bag of fail.

Anyone else starting to get a sinking feeling?
---
lebron james miami heat
gnasher729
Apr 27, 08:35 AM
A "bug" right? ;)

I thought they said that there was not any concerns?

There was never anything to worry about. However, paranoia strikes, everyone goes mad without any reason, so what is Apple supposed to do? Note that the same paranoia has been striking against Windows phones as well now (look at theregister.com), with dozens and dozens of clueless idiots complaining that Windows is even worse than Apple, or equally bad as Apple, or almost as bad as Apple, based on the fact that Windows is using the same crowd sourcing that Apple (and Google) uses, and a general misunderstanding of what is actually happening.

The only actual _real_ privacy problem that I have seen so far is that Google's database (they have a database of WiFi locations, just as Apple, Windows, Skyhook, and I think Nokia) is not secured enough and lets anyone get access to lookup the location of any WiFi base station (my home network is located within about 100 meters or about 20 homes; the centre of the circle is quite exactly where I live). Which means if for some reason you want to go into hiding, you better don't take your WiFi router with you. (People got all paranoid about the iPhone, but anyone trying to find you first has to find your iPhone, and usually that means they've found you as well, whether there is any data on the phone or not). This problem with Google's database affects _anyone_ with a WiFi router in the whole world, whether they have any phone or not.


How much is it costing me to send the data to apple so they can crowdsource locations for everyone? I doubt AT&T isn't counting this towards data use.

Apple sends this preferably over WiFi, in which case it costs you almost nothing. But you have benefits: Your GPS works immediately when turned on instead of taking up to several minutes (like the bloody TomTom in my car does, which is pretty annoying at times), and you can find yourself quite precisely on a map in the middle of London where GPS just doesn't work because of all the tall buildings; New Yorkers probably appreciate it just as much.
---
Lebron James Heat: LeBron
1. It's Merom. Not Memrom, Menron, Memron or even L. Ron.

2. It won't be any cooler and it won't have greater battery life, period. Unless Apple has an amazing new design in store.

3. If you really, really, need a Merom, you should wait until the Santa Rosa platform so you don't complain that you got the inferior Merom. :rolleyes:

That is all.

These kinds of arguments are always lame.

1. People have lifes, not everyone is as much as a geek as you to know exactly how many transistors are in the next Intel processor. That is a code name by the way, Steve is not going to step up and go "Merom Macbook Pros!" on stage. He will look like a Moron.

2. So? Who is Apple to tell me how much of an improvement I should expect from something? When's the last time you seen Ford advertise "05 Ford Falcon! Fuel efficiency lags behind competing models by under 10%, same old reliable Ford Falcon with 2 year old design, still at same old price of $19,999"

If there is even so much as 0.001% of improvement you are gonna see Steve step up onto the keynote like a lappy dog and brag it to sound like it is greater than the 2nd coming of Jesus. That's sales 101 for you.

3. Meroms support 64 bit code. 64 bit code like Leopard (although we don't know for sure), or code like Vista x64 (that is 100% for sure). Sure, you might not mind running things in half arsed modes like some Frankinstein hybrid 32/64 bit system like Tiger is, but some people might actually *gasp* appreciate the ability to judge 64 bit code. Get off your high horse already, if you disagree just keep it to yourself. Not like your arrogant rants contributed anything either.
---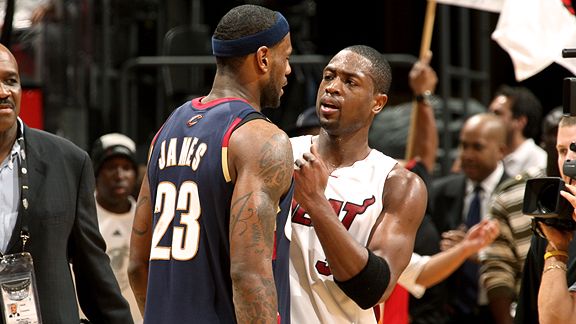 Lebron James Heat: nba g
matznentosh
Jul 27, 02:54 PM
Don't ask! Hahahaha, the G5's run hot, I'd hate to know how much they're sucking but with a 600W power supply...it's a lot;)


Reminds me of the time I borrowed my brother's very old Volkswagon Beetle, the air cooled kind. I noticed there was no temperature gage and asked him how hot it gets - he laughed and said "you don't want to know... think cherry red hot metal".
---
LeBron James Miami Heat Jersey
triceretops
Apr 27, 08:55 AM
That's good enough for me.

Apple's only screw up here was keeping the infinite database forever on your phone and backed up to your Mac. Their was no reason to back it up to the computer and no reason to keep the data on the phone after it was passed to Apple (encrypted, de-identified etc.) but I suspect the reason was simply "we weren't doing anything bad with it so we never even considered we should delete it later."

I guess you missed the part about the data is used in the phone to help the phone determine it's location faster and more precisely when you do want to use location apps (which I do a lot). So if you don't back the data up and you have to restore the phone (happens every time you do an update) then you would take a hit in location performance.
---
lebron james heat wallpaper.
We ran out of pins within an hour. Ridiculous.
---
Miami Heat and Lebron James,
Just stating 'I knew that' I just used it as an example. Chundles gets confused easily so I have to make things simple. Hi Chundles :D

You'll keep...:p
---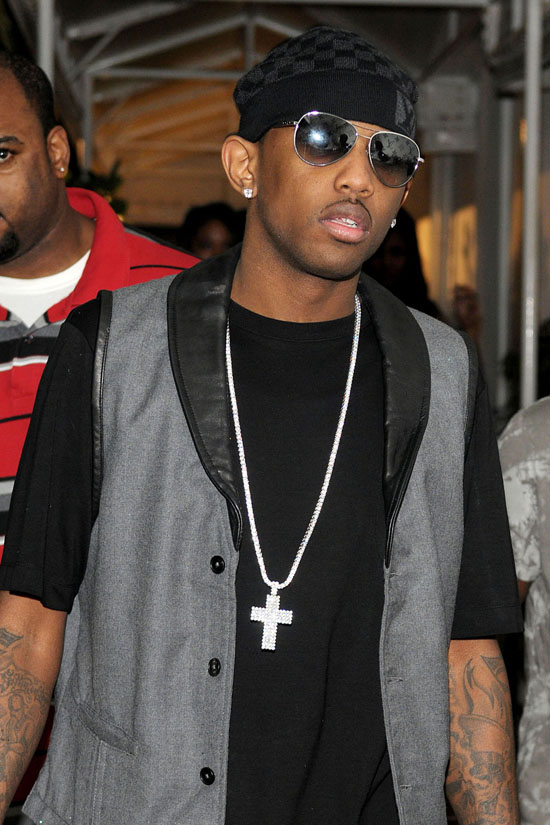 Lebron James Miami Heat:
Snowy_River
Jul 27, 02:55 PM
Pretty cool, but it needs a real name, MAC won't cut it. Maybe Mac Express?

And it wouldn't have FW800 or a second optical slot. Probably a second HD slot instead. And I'd guess it would be more of a pizza box enclosure, but that's wild speculation. Your price is probably way too low, too.

I'm not sure why you're saying this price is way too low. The specs, so far as I can see, are quite similar to the current bottom-end iMac, which has an integrated screen, and it's price is only $300 more. It seems to me that this price is actually about right.

Also, I think that the name 'Mac' is a distinct possibility. Not saying I like it (or that I don't), or that it isn't simplistic, but I think that it's not unreasonable. FWIW, 'Mac Express' is nice, too, but I don't see Apple jumping on a name like that as quickly.
---
LeBron James WallPapers
Its good to know that you will be able to drop in the new processors into an exisiting Mac Pro.

Expensive.... but good to know.
---
LeBron James WallPapers
Dr.Gargoyle
Aug 11, 03:40 PM
So how many people in the world do you think have cell phones? Everyone?!?! Just doing a quick Google search, there were about 1.1billion cell users in the world in 2004. So, maybe it's up to 1.5 - 1.75bil now?

Now if there's ~700mil people in the EU with a workforce just under 400mil strong and internet usage is about 300mil. Ya, it would seem reasonable that roughly the same number of people use cell phones. Do you have a better estimate? I'm sure there's a lot of elderly, children, and poor in the 700mil that use cell phones, eh?

What about India, Japan, China? First of all, India and China have median incomes that are FAR less than the US or EU... so I doubt they have a relatively large cellular user base.

And oh, let me check with my cubemate.... yep, CDMA is used in parts of China.
Well, I dont know where to begin... I work in science and you have to trust me when I say that you can't deduct anything from the "facts" you have. You are guessing.
The fact is that GSM has 81% of the world market... and that makes cdma a small market.
---
LeBron James Miami Heat Jersey
Do CD player and tape deck and car stereo companies pay music studios for every piece of their equipment sold? What about computers which can play the CDs and downloaded songs?

Do they pay Apple and Microsoft to subsidize the R&D costs for each generation of the players that they put out and develop each generation of the music software or player software updates? Do they pay Apple to help the cost of running the ITMS when they still take the lion share of the price per song?

W
H
A
T
E
V
E
R
---
Lebron James Wallpaper
I like Motion, just wish the timeline was a little better.

People actually use Motion, for actual work?

Motion is a lot like After Effects, if After Effects' mom got drunk, did some crank and tossed herself down a flight of stairs every Friday night during her pregnancy, and then delivered a breech baby with the cord wrapped around its neck.

and then dropped it.

twice.
---
Wade Miami Heat NBA wallpaper
Unfortunately you're so very right. Until it's in the hand and on the shelves it's vaporware.

...

Yes, I think they should at least have a model that they can 'power on' before they say that it's going to be released on June 8 (that's just over 2 months away to get it working and out the door!)


P.
---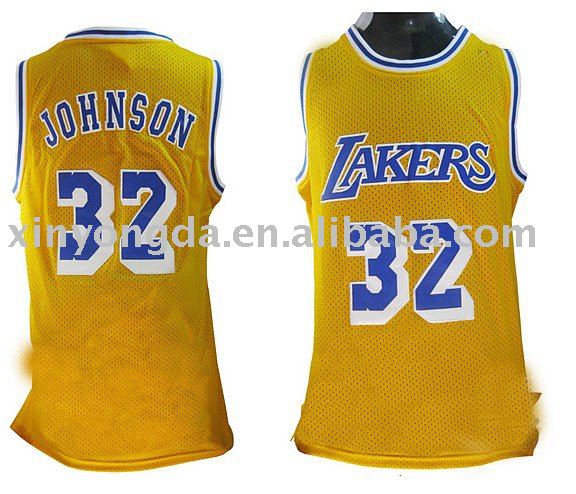 lebron james wallpaper 2011
Plus to everyone saying 'digital distribution!' in the US we have 'data caps' and to send one blu-ray size 2hr movie (not compressed to hell with 2ch stereo MKVs) it would eat up 1/4 of my monthly bandwidth per movie.

I agree that digital distribution IS the future but we are a long ways away from having 100+Mbps constant stream broadband without caps as long as a handful of ISP's have all the control. So for now blu-ray is a wonderful alternative.

Let me be clear - FCS needs a robust blu-ray authoring feature. We don't live in a wireless world where you can transmit video free over the air. We still put disks in a player to watch and also preserve our video memories.

Not having a good blu-ray authoring feature is a huge problem for Final Cut Studio. Not only does it impact professional wedding video-graphers, but ordinary people who want to put their video on a disk to send to people. I can't just put my video on netflix to have a friend watch it on his ROKU.
---
Lebron James - Miami Heat by
From the looks of it PPC based Mac's have MUCH fewer issues. Did you notice that the site was started on June 7th 2006? What do you think it will be skewed towards?

(anyway talk about a site designed for farming ad link related revenue)
---
leekohler
Feb 27, 11:46 PM
Normally, I would say they could fire the guy, but this is just not right. It seems someone was misled and it was not the college. Either way, the church will eventually come to realize just how misguided they are, or not- and go the way of the dinosaur. Either option is fine with me.
---
ChickenSwartz
Aug 7, 11:22 AM
Assuming they're released, they'd probably bring the Apple Store back online around 2:00pm.

(They traditionally take it down during a keynote...)

The store is down.
---
bedifferent
Apr 11, 01:14 PM
iMovie on Mac or iOS are not about creating a movie for a paying customer. They are all about sharing your personal moments with those who are more or less interested about it. FCP is all about putting food on the table, selling the story to those who have never heard about it. Its all about art of story telling.

Exactly. Apple has been neglecting its professional products since the iPhone and iOS release, and focusing on consumer level products. A lot of people on MacRumors are new to Mac/Apple. For those of us who have used Mac's for 10+ years, mostly for work, we have become weary of the direction the company is taking for US, not for the average Joe. FCP was a standard at the time, for less than its competitors it offered a great GUI at a reasonable price point. The hardware and software are business investments.

As for the sarcastic comment regarding someone not leaving Apple now before FCP is released, it's because leaving is a huge decision. We have lots of money, time and equipment invested in our work. It's not as simple as dropping everything you have used for many, many years and investing and training yourself for another platform.

Sorry, but I am tired of the new users brought in from iPhone's and iPods and MacBook's getting snarky with the professionals who carried Apple through tough times and rely on Apple's professional line for our work. First the dedicated ACD's are neglected and replaced with ONE 27" LED LCD panel from the 27" iMac, OS X Lion is morphing into an iOS GUI, the Xeon Server processors in the Mac Pro line that replaced the affordable PowerMac G4/5's are over priced and over powered for some of our needs, Xserve was dropped not due to less sales but less marketing and development due to Apple's focus on iDevices, less OS X development such as Resolution Independence, 64-bit implementation, TRIM support for third party Sandforce SSD's, and so on. Heck, even professional such as Annie Leibovitz has left Apple due its lack of professional level products over the past four years.

There's much more to Apple than iDevices, as great as they may be. iMac's, iPads, MacBooks - they don't replace the systems Apple has left that are necessary for our work.

*and before anyone states that Apple has made billions on iDevices and iOS, they certainly can take a small amount of that cash reserve and reinvest it into a much needed market, such as a mid-level tower that fits between the top level iMac and entry level Mac Pro for those of us who need 5+ tower's but now can't afford them since the Intel transition. Apple could easily restructure their professional focus with new project managers to give a much needed refresh of their high end niche, and they could easily make a profit from that market. They created/restructured a niche market with iDevices and made a killing, why not with their professional end products? There are thousands if not more of us who would gladly pony up and stick with Apple.
---
This suit has merit. If I turn off location services there should be no record of where I go.

Why would you assume that turning off location services would prevent tracking? The phone is still connected to the cell network. I'd assume Airplane Mode would turn off tracking, but not location services.

With that and other simple info I can find out where you work, where you bank, where you live, what time you usually get home. All it takes is one website or email attachment to compromise your device. This info is not encrypted.

I do think if Any device does this they should be sued

First, someone would have to obtain your phone. No one seems to mention this. Big bad Apple is tracking us all!!! Apple isn't tracking anyone. The phone is logging location information for some reason, perhaps legit, perhaps a bug, perhaps test code that got left behind, who knows. The point is, your location isn't compromised unless someone steals your phone.

And if they steal your phone, they'll have your address book, your web bookmarks, your email, your notes, etc.

Suing over this is idiotic and really shows how absurd this whole "privacy" debate has become. Scott McNealy said it best years ago: "Privacy is dead. Get over it."
---
(sideshow bob)The Power PC...The!!!(/sideshow bob)

(silent bob)***** Power PC(/silent bob)


Note: OK, that reference is probably super obscure. Kevin Smith (aka Silent Bob) said in a commentary for one of his early LaserDiscs "***** DVD", obviously before the format took off the way it did).
---