Coronation of Queen Elizabeth
caspersoong
Apr 7, 07:14 AM
I might get it if it gets better graphics...
---
The Queen and
So what apps will saturate all four cores or at least get close to it, on either a quad G5 or quad xeon? Are there any?

Are there any apps that really take advantage of four cores on their own?
---
Queen Elizabeth II is crowned
out-of-focus photos of boxes in elevators and poorly photo-shopped renditions of casings...

The only problem is that Apple will have to be on the ball with upgrades so as not to loose the speed war against other intel machines (running Windows unfortunately) but we will all want the latest and fastest processors in the line-up even if we are not in the market for a new computer...
---
Elizabeth II#39;s coronation gown
Perhaps solely in the phone part of the equation. Here's the newsflash: the "smart" part of "smartphone" encompasses much more than a voice-driven contact list and actual phone calls.

The iOS ecosystem completely destroys Android, no matter how many widgets you're able to install.


You're right, but here's where i think is the difference. Browsing the Internet, Calendar, Checking Mail, Listening to songs, Texting, Multitasking, Notifications, Cut-Copy-Paste, ability to open and use Office files, Navigation system, basic tools like Currency converters, To-Do lists etc. These are what i believe encompasses in a "smartphone", and here's the newsflash: Android OS meets them perfectly.
I'm not talking about widgets, customization, dynamic wallapers etc

The iPhone was late on MMS, Multitasking, Cut-Copy-Paste, and now it's going to be a notification system. Plus, browsing the internet, checking mail and practically everything is much better on a bigger screen.

I feel the App Store is just an added feature, and that's why i'd get an iPod Touch for.
Imagine your iPhone without the App store and all the apps you downloaded from it. Now imagine the HTC EVO without the Android app store. Which is the better smartphone? It's pretty obvious if you ask me.

Android OS already has the "smartphone" features down, and they're just working on the bonus features such as the Android App Store.
iOS on the other hand is catching up to these "smartphone" features. My old Nokia E63 had a better notification system than the iPhone, and that's pathetic.
---
queen elizabeth ii coronation
LethalWolfe
Apr 10, 02:21 AM
It's not like they threatened anyone. They likely went to the organizers and said "We'd like to make a really cool announcement at your event but we'd need most of your presentation and sponsorship space to do it." SuperMeet said sure, Apple paid, and here we are. It's not like the other sponsors didn't get their money back (I'm assuming.)
The other presenters just had to toss months of planning out the window and scramble to reschedule events w/less than a weeks notice during the industry's biggest annual convention. Hopefully the members of the audience that signed up to see the original line-up will be able to make it to all the reschedule events and, on top of that, everyone going to the SuperMeet has now paid money for tickets to what is nothing more than an Apple PR event.

Dick move by Apple but all will be forgiven as long as they release the holy grail of editing on Tuesday. If they preview 'iMovie Pro' lord help them...


He is asked if he will update his editing studio's workflow to the new Final Cut, and he basically danced around the question, pleaded the 5th, and made it pretty clear that he is holding back some reservations about how the industry will adapt to the changes.

To be fair to Mark (the head of Post at Bunim/Murray) there really isn't anything he could say due to the NDA. Just because what he saw of the new FCP might not lead him to believe it would work in Bunim/Murray's current workflow doesn't mean it might not be awesome for someone else's work flow. It was a tough spot for Mark to be in and I'm not exactly sure why he even kicked off the meeting with "I was there, but don't ask me about it because I'm under NDA". He could've never even have brought it up and it wouldn't have altered the course of the conversation at all.


Lethal
---
Queen Elizabeth II coronation
They didn't. Where is this Mhz myth you are talking about? They are downplaying the use of Mhz was the point I was making.

http://www.youtube.com/watch?v=PKF9GOE2q38

Anyone wanting to know about the Mhz myth shall find it there.

These new chips are to prove that the Mhz myth doesnt exist. Just by changing their arch. they can provide more performance with the same mhz, instead of increasing it (such as the Pentiums)

Imagine. If the Intel's were'nt annouced in January... we'd only have them for a month or two now instead of 7. Crazy.

Just goes to show the MBP's truely are designed for Merom
---
queen elizabeth ii coronation
So what? Who said liberals never partake in name calling? You claimed that liberals do more name calling. You want me to go dig out examples of name-calling done by conservative voices such as Limbaugh, Beck, etc.?

I should add Trump to that list to keep this somewhat on track with the subject of this thread.

Hey now don't go and try to get this thread back on track! ;)

You could, cite name-calling examples on both sides but it really shouldn't be about who started it, or who does it more; really it should be more about ending it and talking about the issues... but then we'd be in danger of actually progressing.
---
of Queen Elizabeth II took
Multimedia
Aug 21, 05:43 AM
I stopped by the Apple store tonight to play with a Macpro. I'm getting ready to buy and thought I'd get some hands on experience to see how it performed with Finalcut Pro. I was especially interested in how it handles playback of uncompressed footage.

The store had a 2.6 hooked up to a 30"ACD. Everything on the machine was stock. I launched FCP and it appeared with a project already loaded (about 5 seconds). The project was a simple 20-30 second 720x480 NTSC clip of hockey game footage. I selected the clip and copied it to a new layer and threw a blend mode on it AND changed the speed to 85%. Next I copied and made another layer and changed the speed and offset it and changed the transparency to 80%. 3 layers total with the top two manipulated. I hit the render and it finished in about 30 seconds. :)

I know, not very scientific, but I just wanted to get a feel for how fast the Macpro would render manipulated footage. Anyhow, next I changed the output in project settings to "uncompressed" and hit render again. Again, it took less than a minute to render and the CPU usage in console was maxing out at only 42% per core.

Once the render completed, I hit the play button to see how the stock Macpro would handle playback of the uncompressed footage. It played for about 4 seconds then threw an error saying that frames were being dropped during playback. Not good. I was hoping that the Macpro would be able to play uncompressed footage from the timeline without 3rd party acceleration or setting up a raid. The error message suggested turning off RT effects (of which I did, but still had dropped frames) or get a faster drive. There was a couple other things the error suggested, but I can't remember at the moment. I wonder if having the ATI card would have made a difference? Not sure if FCP uses the GPU for playback, but I would think that should make a difference. Ram would probably help too. Anyone know what might be going on? Am I expecting too much out of this machine?

Sorry for sort of getting off topic. I thought this might be an appropriate area to post this; I wasn't feeling up to starting a new thread.That's great info. Would you please tell us:

1. How fast that is compared to what Mac model-speed you are currently using?

2. IE Were you impressed or not so impressed with how fast-slow it rendered?

3. What kind of speed were you expecting?

I'm no expert, but my guess is that the lack of RAM may have been the culprit. Need more independent tests like this from other FCP users. Thanks a lot. :)
---
Queen Elizabeth II - 1953
As an Apple fanboy, I'm disappointed to post this, but Android will continue to win despite the huge fragmentation problem.

Unlike Windoze based computers, cell phone users expect to replace their phones minimally every two years. So for the most part these users just don't care whether the manufacturers bother to upgrade the OS or whether the few apps they've found need to be repurchased.

When they go shopping and see a brand new Android phone running a better OS with more apps than they had before, they will simply buy it. Especially since there will continue to be two for one offers and lots of competition.

Like Apple computers, iPhones will be superbly engineered, but that hasn't mattered in the computer arena and it won't matter in the cell phone arena.

BTW, I expect Apple to eventually command 20% of the world's computer, cell phone, and tablet market with 50% (or more) of the profits, so it's not like Apple won't be successful. It's like combining all of the luxury cars together under one manufacturer.


I disagree because Smartphones have become essentially computers for people, and people much more than ever want to maintain their existence when they upgrade or move on. With the iPhone this is simply easy to just get a new model of iphone and continue on. Crossing from one manufacturer of android to another with a new OS and everything else, I can't believe it is anywhere near as seamless or effortless.

I think mostly what we are seeing in the marketplace now is the android is for people who can't afford an iPhone. Other people mentioned the two for one deals and other things. It is just a marketplace where android based phones are more affordable and accessible to people who don't have as much to spend on a smartphone.

The whole android handset is crazy. Manufacturers make up new models every 3 weeks, Google renames each version of the Android operating system with some silly name... There is no cohesion or continuity in that at all. I think consumers look more for that than ever.

Android has barely been out long enough for most of the normal consumers to be on an upgrade path already and to have to cycle into a new device. Time will tell.

I think people will see a new android handset (although aqain it is confusing with 25 different makers), and expect to be able to just take it home and upgrade it.. But is that how it happens? Because it is like 2 clicks for an iPhone.
---
Coronation of Queen Elizabeth
shelterpaw
Aug 7, 05:52 PM
can't believe only 8 people voted for 64bit, its the most profound change here.... all others you can achieve with some 3rd party softwares.
Maybe that's because many of us wont know how it will effect us if at all. Most people here are consumers and 64bit wont have an effect for some time to come.

I'm sure it'll have a much bigger impact on the scientific and server community, but not much for the rest of us.

I use Adobe tools and Ableton for creative stuff. Will any of those apps be 64bit or be able to take advantage of it? I have no idea. I just can't see the benefits yet.
---
Queen Elizabeth II was set
I would Pre-Order ASAP. The longer you wait the less your chances get. Being their are 4 Retailers confirmed to launch I am sure Apple has a big Inventory on these but how much will each Company be receiving is the question. I can see Wal-Mart getting the least from anyone.
We are being told that inventory will be limited for non preorder customers. Basically, if you want one, you better preorder.


About opening before apple stores...

Thats what i thought too, but the only thing we were told is no later than 8am opening. Basically we can open anytime up to 8am.
---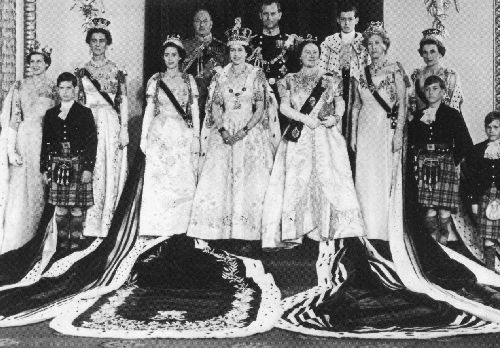 Queen Elizabeth II.
Since they do not collect this data, Apple is NOT tracking you.
Do you know this for certain?
As far as I'm concerned, I am pretty sure apple does track this information. Why else force everyone that wants to use apples devices to agree to this in their TOU?
Queen Elizabeth Coronation
still very good news for high performance users
---
Queen Elizabeth II
The only real downside I see is that Intel Macs are unlikely to hold their value anywhere near as well as the PPC line did due to the quicker changes we'll see now.

I keep systems til they fall apart, pretty much, but there's quite a few on the various forums who say they always buy and sell 2-3 years later to upgrade.
I should have been more thorough in my previous reply. What I really like about these frequent updates are the following:

1. The motherboard has socketed processors (except for the laptops).

2. Even though Intel is updating processors every 6 months or so, the motherboard and chipset seem to support the next processor version.

Yonah can be replaced with Merom.
Woodcrest can be replaced with Clovertown.

Your computer does not become obsolete in 6 months. Instead, it gains new life if you decide that you need the new processor.

Every 12 to 18 months or so a new chipset may become necessary. Only then does your computer lose the upgrade potential. If you buy Merom, you may not be able to upgrade to the next processor. Likewise if you buy Clovertown. New chipsets will be required beyond Merom and Clovertown.

In any event, this is based on trailing history of just 1 year. Future events may unfold differently.
---
Queen Elizabeth II Coronation
robwormald
Mar 22, 02:18 PM
What I'm looking forward to the most is playing with the web browsers on these machines. Our internal business applications run either in a JRE or in a web browser - on iPads we run them as full screen web apps. Works great.

Unfortunately Apple saw fit not to allow full screen web-apps to use the Nitro JS engine, so we're not seeing the same performance bumps there.

I demo'ed a Xoom for a few days - the web app support is frankly atrocious and was basically unusable - unfortunate as we're a Google Apps shop and the integration would have been nice. I don't hold out much hope for the other Honeycomb based tablets.

However, the reviews on the Playbook and WebOS tablets have been pretty stellar about the web browser - so I'm excited to see how webapps work on these (especially WebOS!)
---
queen elizabeth ii coronation
MadeTheSwitch
Apr 27, 01:18 PM
Most people here already know that I'm against the stimulus and against "gay" rights.

My first question about a potential presidential candidate is, How morally virtuous is he? For me to vote for a candidate, he needs to be conservative fiscally and socially, especially socially.

It's neither moral nor virtuous to be against the rights of your fellow citizens. Just sayin'

One has to wonder why conservatives get so wrapped up in social issues when there are so many other things on the plate. Things like abortion and gays will never go away. It's just as stupid to obsess over them as it is to obsess over Obama's birth certificate. Let's fix the economy and put people back to work. Those are the real problems. Anything else is a distraction.
---
Coronation of Queen Elizabeth
gallinger
Sep 13, 10:27 AM
does anyone know how much the clovertown chips are going to be?
---
South Africa Queen Elizabeth
SmileyBlast!
Apr 11, 12:28 PM
They should stick to the June update each year. I know it may not be their fault but Apple need to keep the iPhone up to date, otherwise they will lose ground. Mobile phones are very competitive.

I definitely agree with this.
They need to keep their Market Share and Lead position with regular updates to the iPhone franchise.
---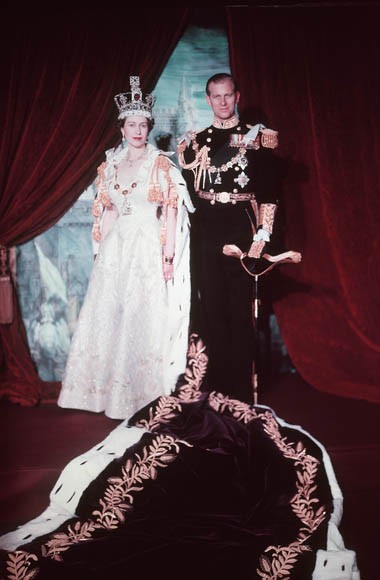 of Queen Elizabeth II#39;s
I am now pretty sure that new MacBooks are being released in the next few days.
I ordered one on the 17th of august and it was scheduled to ship on the 24th of august. Then for some reason it was bumped to a new ship date of august 31st, just enough time to drop a new merom processor in it!
---
I wouldn't be surprised. The quota explanation was given already, but they might also be holding back stock of the cheaper models in order to drive more sales of the higher end ones. "Oh, you wanted the 16 gig wifi model? Sorry, all sold out. But we do have this lovely 64 gig 3G version. If you really want the iPad 2, this is your big chance... it's only a little bit more..."

That happened to me, almost, when I bought the original iPad from Best Buy here in Canada on our launch day last year. The guy almost smirked when he said, sorry, the 16 gig ones were all sold out, but they had plenty of the 64 gig models. Luckily I persisted and he managed to find one more 16 gig, the last one! How lucky was that! :rolleyes:

Hmm... I think they did that to me! I went in just a few hours after the iPad 2 went on sale... they said all they had left was the 64gb Verizon model. :-/

I have an iPad already... I was just asking to see how they were selling.
---
Full of Win
Mar 25, 10:56 PM
Just one step closer to 10.7.3, the first release I would ever think to use.
---
Obviously this IS an issue; just not a very big one. Considering the low quality of the data and the nature if what is stored, it is not well suited for tracking user whereabouts with any level of confidence.
Apple does need to address this, but I don't see any malicious intent. The data serves a valuable function for the user and is not collected by Apple.
---
---
When I first saw this feature I thought great. I do regular back ups, but some of my AW docs keep corrupting (probably something to do with keep duplicating the same old document and modifying rather than starting anew). Time Machine will help me no end. I was also thrilled that windows had nothing like this........ until I read through these posts.

Then it seemed very similar to what was coming in Vista and I felt a bit dissapointed that Apple had made such a point about M$ copying them, but seemed to do the same themselves with Time Machine.

However on closer examination this is not the case and my confidence in Apple's innovative skills is restored.

Firstly, there has always been back up and restore apps, so if you want to take this copying thing to a ridiculous level, of course you can do. Copying in my book is when an app does and looks the same (just like the screenshots in the presentation, safari RSS/IE7 RSS, ical/M$ calender etc). It appears to me Time Machine does much more than anything before it and has it's own unique UI to boot.

Secondly, I would imagine work on Time machine started long before a beta of Vista was released, even if the two utilities were more or less identical it would be coincidence not copying.

Thirdly, it seems quite clear that Vista's restore (whatever it's called) will not do what Time machine will do. Ultimately you may well be able to restore any deleted or modified file in Vista, but it doesn't appear to occur with the same ease or functionality.

If I create a file, modify it and move it several times, rename it, convert it, modify it some more, move it several times and finally delete it, I rather suspect it would be an absolute nightmare to recover in Vista, whereas it seems that Time Machine would have little problem.

I don't see how it is possible in Vista to perform the recovery with either the same simplicity or pizzaz as Time Machine. Perhaps if M$ had not abandoned their intended file system for Vista it might have been possible, but as it is I doubt it.

Finally it does not appear that Vista has the option to restore within a database application (i.e. iphoto, mail, address book), no doubt if you understand how a particular database works, the possibility exists to restore a particular photo, but let's not pretend it will be easy or anywhere near the experience of time machine.

And finally, finally, although I agree the UI may appear a little childish, this is exactly the sort of thing that makes it so easy to use.
---