Day off: Heidi Klum and Seal
suneohair
Sep 13, 06:05 PM
Sorry to burst your reality distortion field, but see my previous post. I ran a dual processor Pentium II NT setup ten years ago and Windows handled it just fine THEN -- back when Apple barely supported it with a hack to its cooperatively-multitasked OS and required specially written applications with special library support.

BTW my 2 year old Smithfield handles 4 processors fine (Dual Core Pentium Extreme with hyperthreading = 4 cores).

The only limit with Windows is they keep the low end XP home to 2 processors on the same die. There is probably an architectural limit on both OSX and XP and if it's not 8 it's 16. It's probably 8.

Didn't you get the memo, Hyperthreading was a joke.


On to this post. The current Mac Pro is not going to be upgraded. Nor will Quad be making its debut, at least at the current price points, anytime soon. It may be offered as a very expensive upgrade but thats about it looking ahead a year.

So for those who bought now, it was a good choice. When the time comes and cost is low they can take that next step and upgrade.
---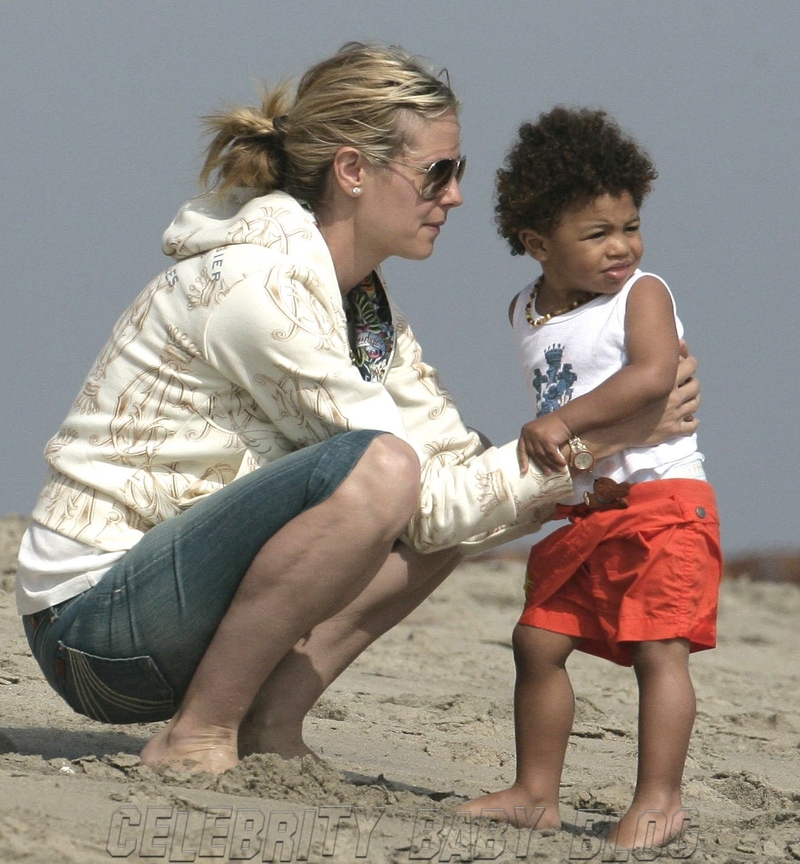 Heidi Klum was #39;built to have
ChickenSwartz
Aug 27, 10:27 AM
Are you sure that discount applies to the NEW Merom based Macs - I don't think so?

It isn't like they are releasing new computers. They will update the current line. So if MBP, iMac, MB, and Mini get Merom (I know there is debate but...) and they don't include them in the promotion only the MacPro will qualify. That makes for a very stupid promotion end, you usually want your promotions to go out BIG.
---
Seal Heidi Klum and Seal and
Kranchammer
Apr 6, 04:43 PM
You both ignored HOT DOGS! Sheesh, hot dogs rule. The only problem is kids under 6 choking on them unless you cut them right. But that will be fixed in the v3.0 hot dog, they will come pre-sliced.


GTFO. :mad:

Or are you counting on the deal with that swedish sausage company to save hot dogs from doooom?

The race to the bottom continues...
---
Seal, Heidi Klum children
tripjammer
Mar 22, 12:51 PM
The IPad 2 killer - you heard it here first.

Look at the specs, their greater or equal to the iPad 2 with the exception of battery life.

Nope...its rim...so the hardware is going to be crap. The Samsung will be closer to the ipad 2 killer....what am I saying there will never be an ipad 2 killer.
---
Seal Heidi Klum and husband
I wasn't being a smartass.
IMAGESHeidi Klum and Seal
It's not that people didn't understand the joke. It's that the joke ceased being funny after the first couple of hundreds of times it was told.

-Zadillo

I'm not on these forums (or any other, for that matter) nearly enough to have seen it hundreds of times :)
---
Update: Heidi Klum#39;s pregnancy
You both ignored HOT DOGS! Sheesh, hot dogs rule. The only problem is kids under 6 choking on them unless you cut them right. But that will be fixed in the v3.0 hot dog, they will come pre-sliced.

Hot dogs?

Hot dogs?

Those are the Hyundai of...oh, wait, that analogy has been used already. Uhhhmmmm, Hot Dogs are the Yugo...oh, man, did it again.

OK, I've got it: Hot Dogs are the Hot Dogs of food.
---
Instead of Heidi Klum,
kevin.rivers
Jul 20, 04:19 PM
With all these great technological feats you would think they could get a Mighty Mouse BT on my desk...
---
Related Links: Heidi Klum,
What you and every other non-informed are missing is the Xoom lack of apps is a not really a con for 2 reason.

1. Unlike iOS, ALL APPS, in the android market scale to fit the 1280x800 screen. No x1 or x2 crap. So I can still ENJOY my facebooke app on a larger screen. Nothing is lost. "optimized for tablets" gives me the same information just with a different interface. So long has my twitter app or facebooke or squeezebox app scale so i can see all. I am a happy camper.

2. Unlike iOS i would argue that the xoom needs LESS apps to do functions that take iOS 3 or 4 apps to do. I dont need goodreader or the like because I have a native file system. I dont need skyfire because i have flash. I dont need to open in here, open in there. Every app can have access to each other...
Scale?? Access to each other??

I'm beginning to wonder if you have ever used EITHER iOS or Android.
---
Seal Model Heidi Klum and her
Then that just begs the question, "why haven't these people left already?" FCP has been fairly stagnant for years. There are plenty of other alternatives, so doesn't that kinda make them fanboyish too for sticking it out when up to this point Apple has given zero hints about when or how it will take FCP to the next level?

I'm not in the video editing biz, but if the pro s/w I use in my profession hobbled my efficiency and workflow the way you are carping about FCP, and there were viable alternatives, I would abandon it quicker than pigeon can snatch a bread crumb. Just sayin'.

I'm an independent corporate video editor. Work out of the house. I've been doing NLE since 1993. I started with VideoCube, then Media 100, then Avid, and then FCP in 2001. Avid had to get really behind (and threaten to leave the mac platform) before post houses made the switch. They really screwed that up at NAB that year. They had been languishing on the mac apps and releasing certain products- Symphony, DS, etc. on Windows only for a few years and at NAB one sales guy said to someone that they would essentially be phasing out the mac platform. They denied it later, but it was probably their plan. Then FCP came out and for the corporate folks that didn't need to spend 70,000 on an Avid system, it was wonderful. In the years that followed it closed the gap immensely and Avid fought back with cheaper products and options. It became a either or situation, with FCP being the slightly cheaper option. But with the new tech in the last 2 years, Apple has to leap frog again.

But still, it's so much more than just the app. Which is why Adobe (which has all the features everyone wants in FCP) is having such a hard time getting anyone but hacks to use it. There is an installed user base and an entire generation of people trained on FCP & Avid. And it was just the above fluke that gave FCP an in. It's one thing for an individual like me to switch, but for a company that uses contractors and other companies and rely on compatibility and workflows and such, it's a nightmare. I work with independent producers, and their clients are usually large companies. All 3 of us are using FCP. If I switch, I make life hard on the producer who is cutting together rough ideas on her laptop. When we deliver product, we deliver a product and the FCP project and files so that the big company, who has editing facilites of their own, can make changes without our help in an emergency. It's part of why they feel comfortable going out of house.

It's the smaller turnkey shops that do it all in house that can afford to keep totally cutting edge and buy every upgrade. But truth is, most good editing should rely on cuts and dissolves. You need anything fancier audio or graphic wise, you should be hiring an audio professional or a graphics professional.

I have the Adobe Master collection myself because I dabble in AE, PS, Flash and Dreamweaver. But the web authoring has just gone crazy. I can't keep up with all that. And AE is starting to get that way too. For me, I would just like FCP to upgrade and/or reinvent itself so I can integrate new tech simpler. Better authoring for Blu-Ray and DVD. Better web options. Importing file formats without log and transfer BS. And lets tune it up to make it use all the processors and be a ridiculous powerhouse. High end features rivaling Avid, and the touch and elegance of Apple. Plus a few neat tricks like offline editing on iPad or using the iPad as a controller, etc. would be cool and welcome.
---
Heidi Klum and Seal Welcome
Screwing around is how they lost Macs in the first place. They wanted to only sell certain iMac Colors and Apple said you can sell what we send or not at all, that's why Apple left them in the first place years ago. Then they cam back with the "store in a store" concept.
---
Supermodel Heidi Klum admits
Multimedia
Jul 21, 04:42 PM
Intel's Bensley platform was designed for Dempsey, Woodcrest, and Clovertown families of Xeon processors. So the system components like mobo and memory will remain the same. Any changes will be incremental.

Of course things like Blue Ray and 802.11n may not be offered in the next release but only in Rev 2. Or, they will be cheaper.Interesting. You know links where we can learn more about Bensley?I know you already have a quad-core PowerMac so it makes sense for you to wait .... unless SJ is able to tempt you come WWDC with promise of 2x performance etc. ... :D :DI don't think 2x performance would impress me enough. It's not so much the increase in "performance" as it is the number of cores I care about - definitly waiting for 8 then 16. And there's also the Leopard onboard factor I would like to wait for. And Santa Rosa in the MacBook Pro.
---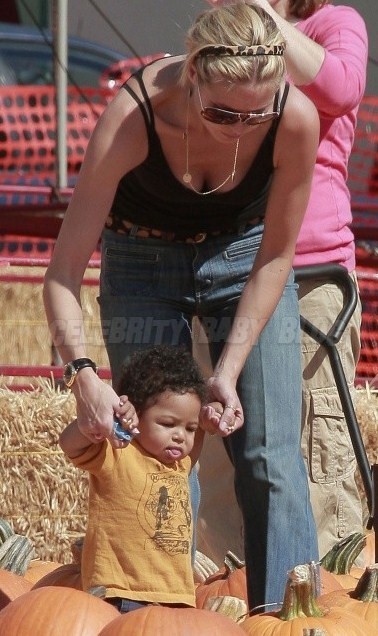 heidi klum seal and children.
HecubusPro
Aug 26, 04:22 PM
same here! I just hope Sept 5th or sooner:D

I would hope within the first few weeks of September at least. I shipments Apple was supposed to receive from overseas will reportedly hit on the 5th of September. After that, it would seem that all Apple has to do is ship products to the resellers and their online warehouses and begin selling them. I'm thinking the merom MBP's will start shipping to coincide with the Paris Expo next month though.

Still, it's getting close. I went ahead and dropped some cash on my first .mac account/software. I just can't wait to start using it on my new merom MPB 2.33ghz 17".:cool:
---
Heidi Klum and Seal
TrollToddington
Apr 7, 01:17 AM
If you don't need the power of a MacBook Pro, then a white MacBook is the best bang for the buck. Period.Well, since you say so. I don't agree with you. Period.
Heidi Klum#39;s Children Attend
Mac'nCheese
Apr 28, 04:14 PM
Can we all agree to this:

Yes, some people are racist. They hate Obama and always will.
Some people aren't and still hate him. They always will. That's politics.
Some people love conspiracy theories. This will never die for them. Neither will 9/11 theories, Bush's service record in the National Guard, Bill Clinton killing lots of dudes to hide affairs/scams.
---
Heidi Klum and Seal are the
That $100 million that Apple just wasted on Creative could have meant new supercooled mobile G5's if it would have been pumped into IBM (Power.org).
Ha! $100 million wouldn't come close to even paying for 1 factory to be built, let alone continued costs. I would have loved more PPC machines, but it is what it is, and the new Intel chips are pretty good. At least better than the crappy P4s they're replacing. The G4/5s could have been great, but IBM and Moto/Freescale dropped the ball, and would have continued to do so unless Apple spent somewhere more in the billions, not millions. Maybe not even then. It sucks that quality has gone down as costs have, but such is the nature of the beast. Hopefully something comes of all the complaints, and Apple can get it's act together as well as further find a way to drive down costs without becoming like Dell. I just had to deal with Dell support, and let me tell you, it was not fun.

And for the record, they've been using the same somewhat standard PC parts for awhile now, minus their proprietary chipsets, which BTW are still proprietary.
---
Seal Model Heidi Klum and her
seems the tragic days of the P4 are gone for intel, good for us! :p With all the high end stuff from intel thats apparently going into the mac im a bit worried about the price of the systems though!
---
Heidi Klum Takes Children to
Lord Blackadder
Mar 22, 07:31 PM
Sticking your neck out there, I see. :)

I've always been a risk-taker. ;)

Sounds dangerously like, "the ends justify the means."

From a western perspective, there is legitimate concern for libyan civilians engaged in a popular uprising on the one hand, and both the threat to oil supplies and Gaddafi's enmity towards the international community on the other. Nobody wants to see a long, destructive civil war. Libya's own citizens rose in revolt, in sufficient numbers to wrest huge portions of the country from Gaddafi's control. Gaddafi has himself stated that he will hunt down and kill any person who stands against his regime.

Having grave reservations about intervention is all fine and well, but one has to be realistic - under what circumstances is non-intervention a good option here? Indeed, you could say "the ends justify the means" about that too - the oil keeps flowing, no foreign soldiers are killed and no money spent on military intervention. It also allows you the luxury of occupying the moral high ground, condemning human rights violations without taking sides or lifting a finger to aid anyone. It is obvious the UN has taken sides here, no doubt about it. Do you disagree with that decision?

No he hasn't, the stage management has been quite subtle, actually, for once.

I don't think Obama was "dragged" into this at all, the US has gotten willingly involved - but to what extent do you think it was stage-managed?
---
Heidi Klum and Seal Welcomed
Stratus Fear
Apr 19, 02:28 PM
Sigh, you're entirely missing the point of this case. No one's arguing that there's been a grid of icons before, it's just that Samsung went the extra step. See, Android itself doesn't have a near-identical desktop, but TouchWiz does. TouchWiz is what you see here, the icons have been made into squares (like the iPhone), there's now a Dock with frequently used apps with a grey background to distinguish it (like the iPhone), it has a black background (meh) but it uses white dots to note the page it's on (like the iPhone). They went the extra mile to provide an iPhone-like experience for their Android devices.

Yes. People here are failing to understand the difference between traditional patents that we usually hear about here, and design patents. I believe what Apple is suing over is infringed design patents. That the Galaxy S has a icon grid method for selecting applications is irrelevant in that case. They tried to copy the general design and likeness of the iPhone, which is against the design patents.

Also, whoever it was arguing it previously... Let's not trot out the whole "Apple lost the 'look and feel' argument against Microsoft" thing. That was a different case. Design patents still get filed and granted all the time. This is a new case.
---
Iphone are sold BOGO and even just free on contract over in other countries.


iPhone is sold as buy-one-get-one-free? In what country would that be?
---
NebulaClash
Apr 27, 10:23 AM
Hilarious!!!!! We're not tracking you but we're going to provide a patch soon.......typical Apple response......just DENY!!!!!

There is no antenna issue with the iPhone 4 but we'll give you a free bumper for a limited time, act quickly while supplies last LMAO!!!!!

Laugh all you want, but they are being sensible. If the media hype gets too great, they act, as they should.

I have no antenna issue with my iPhone 4, and I don't use a case or a bumper. I understand what Apple meant by calling it a non-issue.

Apple did not track you, it sent anonymized cell tower location information back to itself. But there was a bug that kept a locally-stored database file from being culled from all but the most recent data. So they will now provide an update to fix that bug.

But if you want to pretend that Apple is in denial mode, and use exclamation points as if your hair were on fire, go right ahead. You nicely prove the point I was just making with samcraig.
---
No MacRumors IRC channel?
---
hondaboy945
Aug 25, 04:14 PM
The problem with the surveys that they take is that I would suspect most satisfied customers don't fill them out, and the ones that are not satisfied after make sure to fill them out.

This is the absolute truth. People that are upset want everyone too know, while the rest of us go on loving our products. I really try too take the time to fill out surveys that I get wether the product is good or bad.

Please take time too let companies know when they do a good thing, and when they do things that need a little work. Maybe instead of geting all pissed off about being on hold for a few minutes or not being able to talk to a person that speaks English, you could try your luck with customer service from Dell, HSBC, or any other service center that is located in another country. Then maybe you won't be so bitchy. Sorry for the rant.
---
I tell you, I've had nothing but trouble with Apple. I'm young, I'm a medical student (so relatively affluent), and I'm a "switcher." I'm their target audience! That switching part though, that was a mistake on my part. Mac OS X is beautiful software, I love it. Unfortunately I've had a lot of problems with the hardware. These days it's enough I wish I still had my IBM/Lenovo laptop--that never gave me problems.