First the rumor that Ed
Does it even MATTER if Apple keeps up? Do we actually WANT Apple to release a new computer every month when Intel bumps up their chips a few megahertz?
....
Is it really hurting you guys that Apple has been slow to update? Are you really doing tasks that the current computer lineup cannot do?

Actually, yes. I use my laptop as a portable desktop, and I do a lot of different things with my computer. My current PowerBook G4 is capable of some of them, but really not practical for many (scientific computing, ray-tracing molecular models, etc.). A current yonah-based MBP would certainly be faster, but it would still be a 32-bit processor, and like many other pro-users, I don't want to have to buy a new machine every year.

So I'm waiting for the merom-based MBPs like thousands of others, because I'm going to need that 64-bit CPU, and I want the extra speed (note that, even if you're not using the 64-bit CPU's capacity to address vast amounts of memory - not possible in a current laptop anyway - when in 64-bit mode, the CPU has more registers, making it significantly faster than when it runs in 32-bit mode).

I rather hoped that Apple would be first out of the gate with these new CPUs, but their delay getting to market with Intel's latest laptop chip makes me cautiously optimistic that we may see it appear in a redesigned case (with easily swappable HDDs please).

Cheers
---
coloring pages, Jessica
macbookmike
Apr 6, 06:00 PM
please, please, P...L...E...A...S...E - Can we have an integrated Cellular data chip
---
Actor Ed Westwick is always
I hope this silences all the Android trolls that claimed there was no fragmentation.
---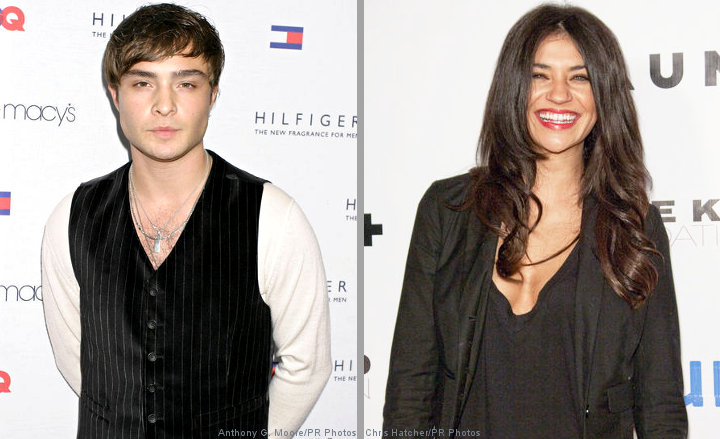 Rumored Lovers Ed Westwick and
Hardly. Samsung would have been fine had they stuck to that original theme, rather than move into Apple's house as a squatter with a subsequent model

Apple can try and patent a grid of icons all they want. It won't fly in court. That Samsung F700 model is very telling, namely that the external candybar style device was used BEFORE the iPhone was even announced in January 2007. In fact, it almost looks as though Apple copied the external 'look and feel' of the Samsung music player.
---
Ed Westwick (Pacific Coast
RedTomato
Jul 20, 11:35 AM
Definitely need 8 cores me.
One for running whatever program I'm working on.
One for running the OS X interface, with Core Image, and bells and whistles and brass knobs and shiny candy.
One for running Azerus or LimeWire or one of these Bittorrent clients that all seem to be in Java on the mac, and all slow my machine to a crawl..
One for running Firefox and rendering these java / flash adverts that seem to slow my machine to a crawl.
One for doing the video rendering that still slows my machine to a crawl for hours and hours.
One for running the Windows XP virtualisation machine in a window on my desktop that seemed to slow my machine to a crawl last time I tried it.
Ed Westwick Moving On From
Keep that Lotus, you can use it for the British Lightweight race.

ah the british lightweight .. i remembered it much much harder from gt4 .. since this time around lightweight just means being under 1200 kg and british ;) so my 300 kW TVR was qualified which of course smoked the competition

that said i find it stil ldissapointing that opposed to gt4 you can't difference between imperial and metric measurements more seperate

which means either mp/h and HP or km/h and kW

which is unfortunate since nobody really uses kW except for taxes ;)
---
Jessica+szohr+ed+westwick
I don't believe that we have to wait until Spring 2007.:mad:

Oh well. Wait or not, Apple will still be way ahead of Microsoft!

I loved the Vista bashing. Better yet, it came from a French guy!:D
---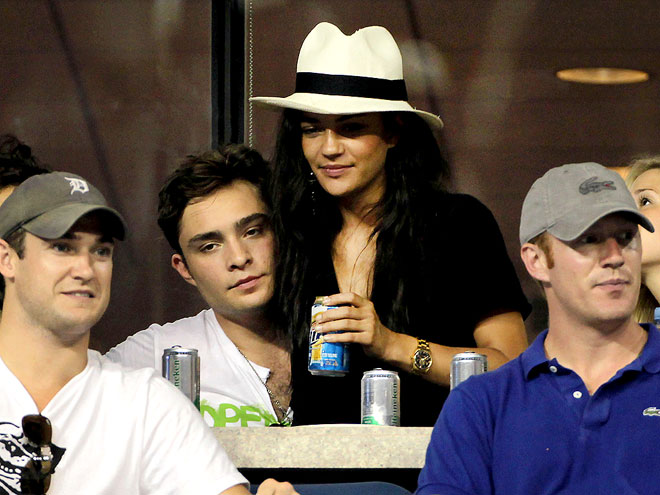 ed westwick dating jessica szohr
I don't find it frustrating, in fact, it runs circles around FCP and I worked at Apple on 2 versions of the software, wrote a book and founded the first FCPUG.

As for strange bugs, please let me know what they are. Our users aren't complaining about anything strange.

If you do find something, please report it: Submit bugs to http://www.adobe.com/go/wish . More on how to give feedback: http://bit.ly/93d6NF

Best,
Kevin

Of course your not taking in to account all the fragmentation issues relating to "cross-platform" applications.

All software has bugs, especially programs ported to different operating systems and machines. The the bottom line is that FCP is popular with the editors.



BBC Broadcast Engineer.... living in the real world of media production!
---
jessica szohr and ed westwick
I have noticed this emphasis as well; not being an expert on this issue myself though, would you care to shed light on how their coverage is an exaggeration and why we shouldn't be worried about it?

I am no expert, and I am not denying that this issue matters. However, I see no cause for concern unless someone provides some decent evidence that it matters. It strikes me as odd that they (at AnandTech) put so much emphasis on explaining the theory behind a "problem" without making any competent effort at illustrating an example of the problem. When you go to configure a Mac Pro, the Apple page says the following about memory: "Mac Pro uses 667MHz DDR2 fully buffered ECC memory, a new industry-standard memory technology that allows for more memory capacity, higher speeds, and better reliability. To take full advantage of the 256-bit wide memory architecture, four or more FB-DIMMs should be installed in Mac Pro." Yet AnandTech chose a 1GB x 2 RAM arrangement to compare the Core 2 Extreme and Xeon processors. Using this setup, which effectively cripples the Mac Pro memory system, they find it to be at worst 10% slower than the Conroe Extreme (in a single non real world usage benchmark). Meanwhile in any comparison that utilizes the four cores, the quad Xeon whoops ass by a large margin.
---
Ed Westwick Gets Down!
Miles Davis
Sep 19, 04:26 AM
Perhaps I didn't read this already, but has anyone thought that the reason Macbooks are pushed back is because Apple seems to be having serious problems with their Random Shutting Down? Computers are still out on repair for lots of people, they might be waiting for a new heatsicnk or logic board. I know I have to bring mine in for repair when i get back to the states...
---
Ed Westwick and Jessica Szohr
KnightWRX
Apr 20, 10:50 AM
I think Apple might have much better luck showing that the Galaxy phone shape greatly resembles the 3GS.

Depends on which model. The AT&T/Rogers Galaxy S Captivate hardly ressembles the iPhone :

http://www.droiddog.com/wp-content/uploads/2011/02/att-samsung-captivate-photo-1.jpg

I'm also hard-pressed to see how the Nexus S comes even close :

http://blog.eches.net/wp-content/uploads/2011/04/samsung-nexus-s.jpg

Let's not even go there with the Epic 4G :

http://handies.phandroid.com/media/samsung-epic-4g-1288875927-196.jpg

Yet they are all included in the complaint...
---
Szohr, who recently broke up
NewbieNerd
Sep 13, 12:27 PM
Your IT guy can't even spell it correctly - so how do you expect him to have a clue?

Clovertown

I think we can all read at normal size. Besides, how do you know the IT dude typed that vs. the poster just typing what he said?
---
Jessica Szohr and Ed
They do:D Speced out 17'' MBP.

Youre totally right though, their notebook displays have been taking backseat to the iOS train. Hell, the iPad3 is gonna have a 2048x1536 display for heavens sake...and they couldnt even give the refreshed 13'' MBP the same res as the months old 13'' MBA. FAIL.

I bet you that you'll never see a iPad with screen resolution like 2048x1536, it's a ****ing nightmare to iOS developers. You don't understand that it's ****ing crazy, iOS interface like MacOS X interface is not scalable. Apple have to change the whole GUI before making this step forward. You know why there is much smaller apps for Android OS that for iOS? Because Adnroid devices have tons of screen resolutions and every ****ing vendor think that this is better but they kill platform with tons of resolutions, it's hard for developers to make apps compatible with all resolutions, again GUI problem.
---
Jessica Szohr and Ed Westwick:
What?!

No white phone?

Can you verify bibbz?
---
jessica szohr and ed westwick
daddycool
Jul 21, 07:03 AM
Kentsfield? Sounds like a Simpsons parody name (and a good one) or a cigarette. Where/how did they think this up?
---
Dating Jessica Szohr
SactoGuy18
Mar 31, 08:37 PM
I think one thing Google may require--possibly starting right now--is that all cellphone and tablet manufacturers that use Android MUST include an option for what amounts to a "pure" Android interface "experience," which means the ability to disable Motorola's Motoblur and HTC's HTC Sense interface changes in favor of the true Android interface.

Perhaps the biggest advantage of the iPhone is the fact because you only have ONE interface type, it becomes very easy to do minor version updates to the cellphone OS to add features and/or fix bugs. Google reining in Android will mean that future Android cellphones and tablet computers will also gain the ability to do minor version updates easily.
---
Jessica Szohr (Se-ISFj) | Ed
Roz Ho? said at Macworld SF that Microsoft BU was commiting at least 5 more years of mac software.

they say they like the platform... go figure.

ADD: just a thought aswell. Wonder if we may see the next Office at WWDC?
---
Ed Westwick and Jessica Szohr
Yay, this is what I've been looking forward to, forget iOS devices :P. I'm sorry but I use my computer the most everyday.. Anyway I really hope we see it soon..
---
JESSICA SZOHR ED WESTWICK 2010
I don't know how many times we have to go round and round with this here. I've been on MacRumors since '01 and it's always the same-old, same-old. It's not legitimate. It's "I-wantism." You have no basis to believe that a Rev B would be more "stabled and refined." That's a hope, backed by nothing -- and nothing Apple ever comments on, either. The bottom line is that you can hope if you want, and you can wait if you want, but to bash Apple for being slow on the trigger, and to make the argument that Meroms are amazing and Yonahs are crap is, frankly, horse manure. Like I said, 64 bit is pretty irrelevant for most users, and the speed and battery differences are quite negligible. And the argument that Apple is losing tons of sales to PC manufactuers is, frankly, laughable too.

Well, I've been on MacRumors since last week and I'm already tired of posts telling me what I really need. I don't recall seeing posts saying Yonah was crap. Most people just want to feel like they are making a good investment on an expensive piece of equipment that may be around for 3-4+ years. I would like a laptop with a 64-bit processor. Period. I don't care what you think I need. The problem with posts like this are that they waste my time, and the time of other users who are looking for information on the release of the new MBP models.

Edit: I should add, however, that if anyone is willing to donate the money for me to purchase a new MBP, I will gladly accept all advice on said purchase.
---
yadmonkey
Apr 11, 04:15 PM
My 3Gs contract ends in June and Apple will be pushing it's luck for me to go half a year without me being tempted to jump platforms instead of waiting for the iPhone 5.

I wouldn't worry. I have an insider source who assures me Apple is basing its entire iPhone 5 product launch on when your contract ends. Here's a direct quote from Steve Jobs:

"While the antenna issues forced us to accelerate our product cycle in favor of a redesign a year earlier than expected, and while the earthquake/tsunami disaster in Japan has added several of its own complications, rest assured that Apple will take every conceivable measure to ensure that the iPhone 5 ships at a time close to the end of mlmathews' 3Gs contract. We have been quite fortunate with the success of out iOS devices in recent years, but we're not about to start pushing our luck here."
---
alent1234
Apr 27, 08:16 AM
Apple is planning on releasing a free iOS update in the next few weeks that performs the following:

- reduces the size of the crowd-sourced Wi-Fi hotspot and cell tower database cached on the iPhone,
- ceases backing up this cache, and
- deletes this cache entirely when Location Services is turned off.

and the very next day apple will be swamped with support calls asking why it's taking so long to get one's location
---
Was trying for a long time to find this article:

http://db.tidbits.com/article/8751

A good story of how Microsoft got screwed into paying the $1. Long story short, because of them not controlling a market for once and not having the largest publisher of music to get tunes from, Universal held MS's feet to the fire and said pay up or forget it.

Good read nonetheless.
---
does anyone else thing launchpad is the worst idea yet?

I did, until I saw why they were doing it.

On the iPad or Mac, whatever you're doing you'll be able to pinch your 5 fingers together (or press the home button on iPad or iPhone) and it'll bring up your apps so you can launch something else. It's just a consistency thing.

He was being that literal: "Step 2 may very well be the one & only Apple OS - based on iOS." This is absurd. Obviously OS X is taking cues from iOS. As you say, they've said so. But that's all that they are doing.

Well, cues in the interface, and the same underlying OS. That's all it is for now. Mac OSX has a lot of extra options.

(Now, might a Mac at some point use iOS in some way? Sure. Imagine a trackpad that was basically an iPod touch, or being able to fold our MacBook screens flat, which would boot iOS and turn it into an iPad. I'm sure Apple has some interesting things cooking in their labs. But OS X as we know it isn't disappearing.)

There's a group of doom and gloom people on these boards that believe OS X will go away and we'll have one OS which we'll poking at our screens with no access to the underlying file system and we'll have to start jailbreaking our Macs. This line of thinking is idiotic.

iOS has to grow up, especially with respect to File Management. I think iOS 5 will go a long way in this area.

Once we get to iOS 6 I think we may start seeing iOS as the default Mac OS, with an optional OSX install (like X11 is) that extends it to do everything we expect from OSX (access to the file systems etc., perhaps even required for installation of non-app store programs). It may even be something where someone with "administrator" privileges gets the OSX add ons, while standard users do not.
---
I disagree. Using ATX power supplies is a stupid idea. I am sure Apple uses higher quality power supplies than you would pick up at your local CompUSA.

If they allow this there will be a lot of dead Macs, from power supplies whose rails aren't strong enough.

Not to mention those who buy the 400W model because it is only 20 bucks and drastically underpower there Mac.

This would cause too many problems. Keep it proprietary IMO.

Well I wouldnt worry about that in the case of a mac. Only people who are really going to replace there PSU are going to be people who know something about computers. A lot of people replace there ram. PSU are not upgraded very offen if ever at all.

Also the people who do replace PSU most of them know dont cheap out on them. Among home builder comminty a thing most agree on is NEVER cheap out on a PSU. Go name brand. Reason being is why would you build a 1k system and then risk it all with a cheap PSU (rule can be cut if pretty much using dirt cheap parts to begin with and trying to go as cheaply as possible (less than 500 and in old spare parts). My own PC rig using an Antec True Power PSU in it (that i pick up from compUSA oddly enough).

I think going ATX is a good thing because it means Apple is going to be using more standardized parts so it will be cheaper for apple to get them.
---